Welcome to the webpage of
emt EDITION MARTIN TCHIBA!
We proudly present our new CD release!

Click here to read the complete CD booklet online: PDF
Click here to download the cover image: JPG (RGB) | JPG (CMYK)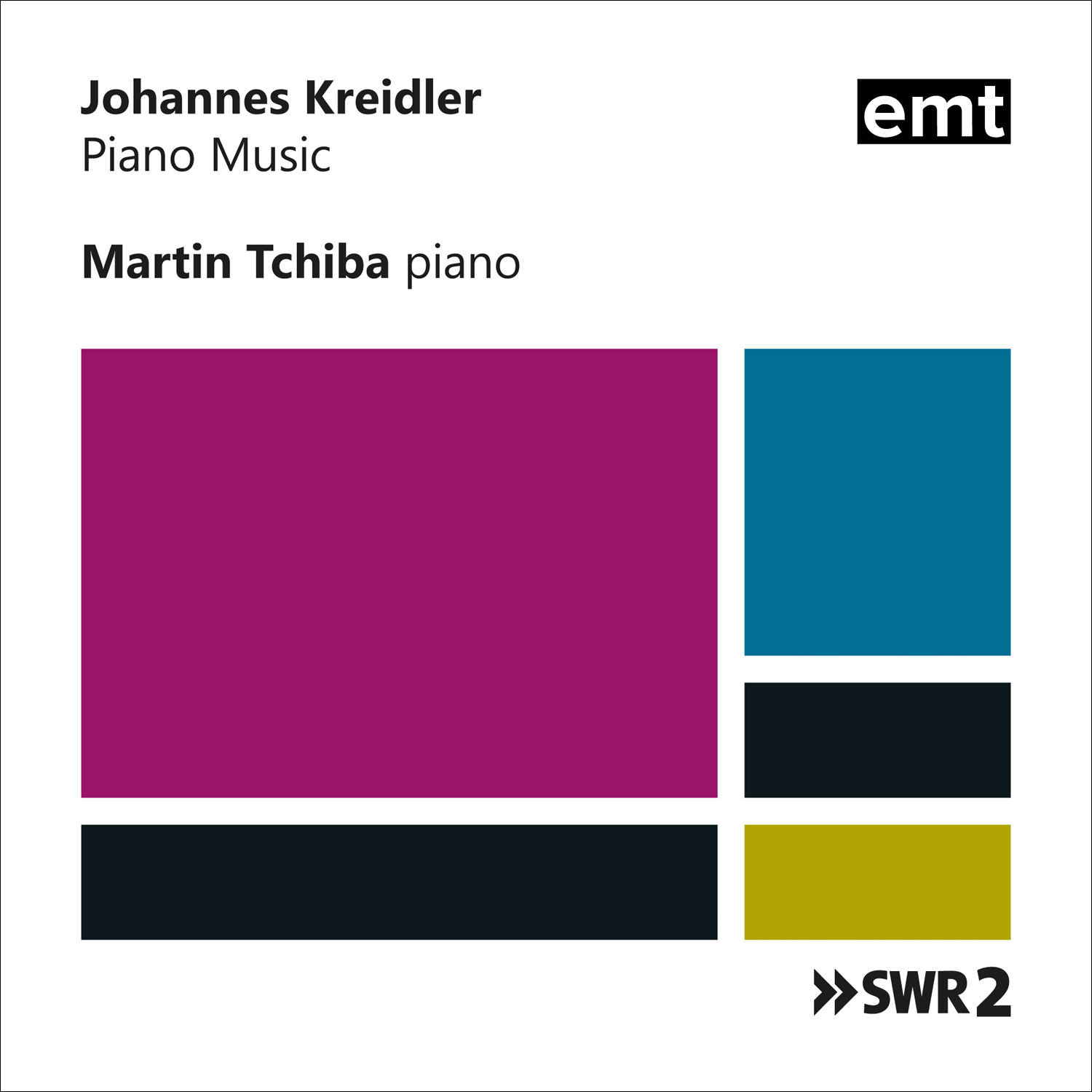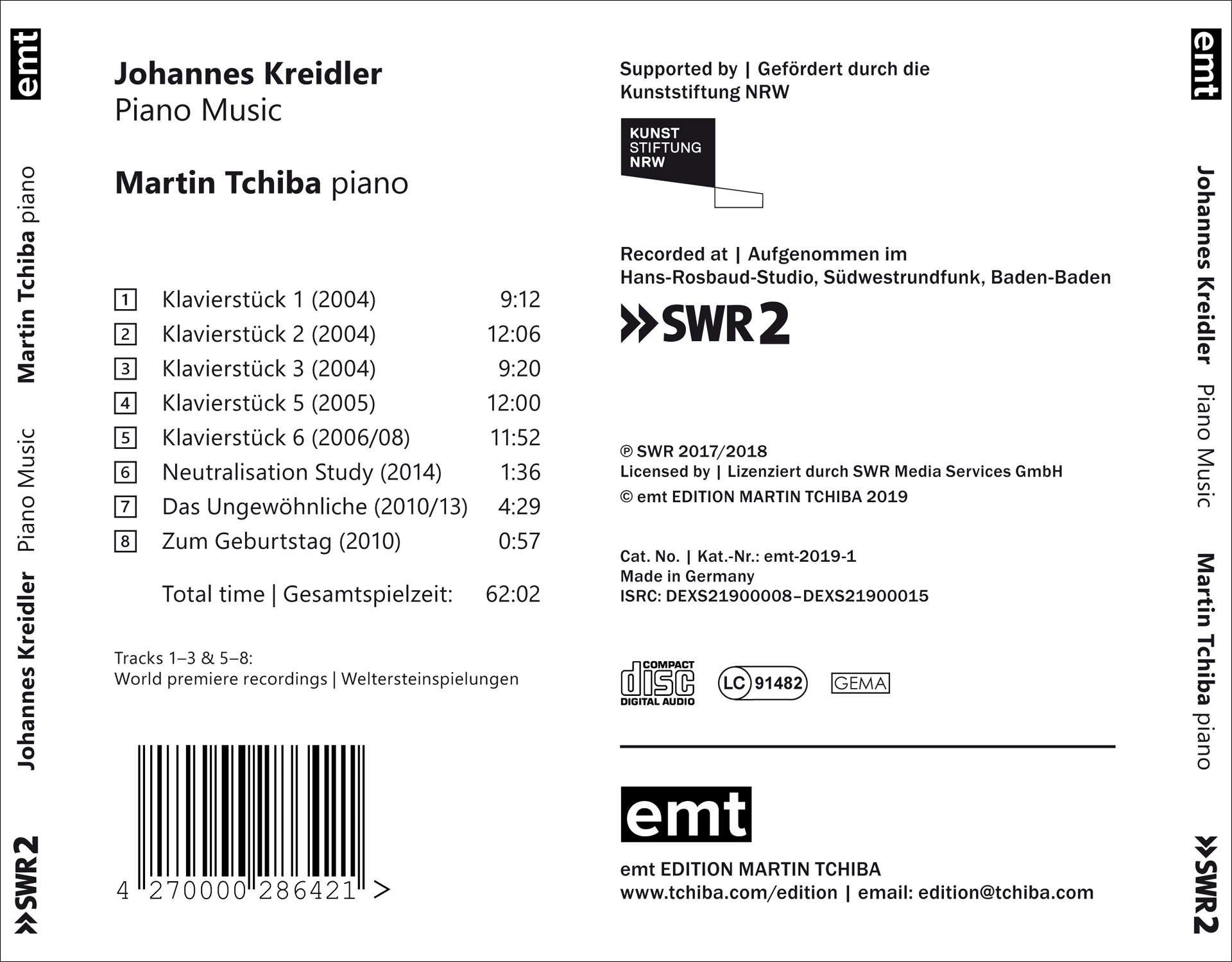 The CD is available at your preferred record store or at the major online shops!
About the artists: Johannes Kreidler (composer) | Martin Tchiba (pianist)
emt EDITION MARTIN TCHIBA
www.tchiba.com/edition | email: edition@tchiba.com
Kreiersiepen 1, 42555 Velbert, Germany
Distribution (worldwide):
Nova MD GmbH | www.novamd.de
Raiffeisenstr. 4, 83377 Vachendorf, Germany